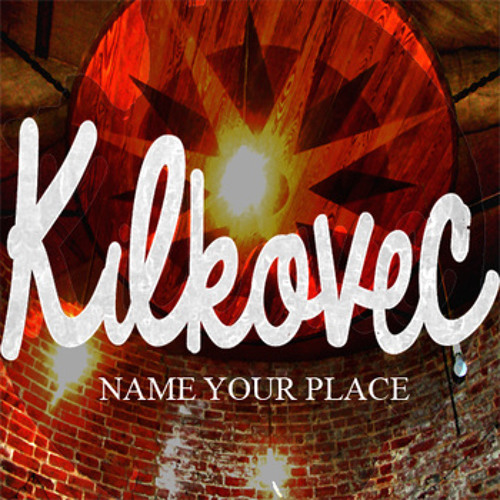 Kilkovec
Name Your Place
Ugly Duck Recordings
Kilkovec are an alternative punk trio hailing from Hampshire, the three guys came together while at college and have since toured extensively across the South of England as well as featuring on a couple of festival bills. Their music has seen them nominated for an Exposure 'Best Rock Band' award and now with this their debut release under their belts things can only get even better for the band.
Grungy guitar riffs bring us into 'This Evening' before a quick constant drum and cymbal come in. There may be a heavy punk nature to this track but it does retain some melody through the vocals, the harmonies they create and the guitar chord changes which match the rise and fall of the voice. It is a fast paced track guaranteed to catch people's attention and get them moving at a live show, a really impressive opening track.
Long strummed guitar lines that are left to linger quicken up to match the pace of the fast drums and crashing cymbals that open 'Feels Like Home'. The tempo slows slightly for the arrival of the first verse while chugging heavy riffs, a deep bass line and low vocals with a clear rock grit running throughout come in. Where the last track was more punk rock this one is more classic rock with an old school edge.
Final track 'Take It Easy' is all about the rock riffs, screaming vocals and fast paced drums which are quite literally hammered out. There is a hardcore edge and punk feel here that gives this song a great presence and an almost swagger from the sung vocals that precede the screams. The choruses are a melodic affair with harmonious vocals counteracted by swearing vocals that speak of smashing things up and being a 'fucking bore'.
This is a great first release from the band; it perfectly showcases their range of influences and sounds from hardcore and punk sounds to a more classic rock sound. This may only be 3 tracks long but it is a good indicator of things to come from the band and those things should be very good.
Check out the band's EP on Soundcloud below:
To find out more about Kilkovec visit their Facebook page, their Tumblr page or you can follow them on Twitter – @Kilkovec
Credits
– EP Cover