Seen as Daft Punk are quite literally taking over the music world with a new story about them being released pretty much every day at the moment so I thought I'd round up this week's stories for you here in case you missed them. Firstly, the French duo are set to break the streaming record for their new album Random Access Memories, the album reached the number 1 spot in the album chart this Sunday selling 165,000 copies over the week meaning they have missed out on breaking the record for most albums sold in the week of release. Daft Punk are also set to remix their own track with plans to release their remix of 'Get Lucky' next month, they have also said that they would be open to working with Chic frontman Nile Rodgers [who features on 'Get Lucky'] again as Rodgers would like the duo to rework some material he already has and they are going to sponsoring a racing car by putting their name to a car that will be racing in the Monaco Grand Prix. Finally, Liam Gallagher said last week that he could have written 'Get Lucky' in an hour, what do you think about Liam's outburst? Quite frankly I'd be shocked if he wrote a song as good as 'Get Lucky' in an hour after a career of about 20 years having never written a song even half as decent as that, I don't think his statement somehow seems likely.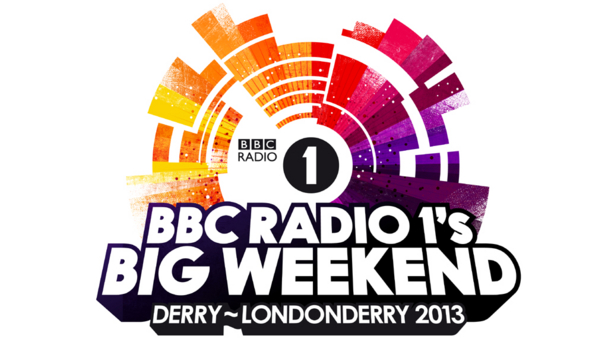 In terms of festivals the season has well and truly started now with Radio 1's Big Weekend, Slam Dunk, Field Day and Dot2Dot taking place in the UK over the weekend. Radio 1 brought the likes of Biffy Clyro, Calvin Harris, Dizzee Rascal and more to Derry while All Time Low headlined Slam Dunk festival at Leeds and Hatfield. But while we are all enjoying the start of 2013's festival season, The Great Escape festival in Brighton, which took place the weekend before, revealed the dates for it's 2014 outing with it planned to take place between 8-10 May next year, so if you are planning on making the trip to Brighton for next year's Great Escape festival then make sure you keep those dates free.
It's only a week or so to go now until the Disclosure debut 'Settle' is released and Thursday 23rd May saw the dance duo release a brand new song in order to keep your interest during the wait. This new tune 'When A Fire Starts To Burn' may not be a collaboration like their past singles but it does feature some motivational speaking from the US placed throughout the track. With a good steady beat throughout, some synth sounds and a nod to house music of the past it is a really good modern day dance music track with an authentic retro-y sound. This is a track that will keep you happy until the album drops soon and if you haven't already heard it yet then here it is:
Independent Label Market is set to return to the capital again this summer, after becoming hugely successful the record selling event will be returning to London's Spitalfields Market on 13th July. Featuring labels such as XL, Fierce Panda, Domino, !K7 and many more it's set to be a brilliant event full of plenty of releases and music. The aim is for the record companies to sell their roster's albums to the public directly without using record stores with the labels and bands creating limited edition and rare copies for the event too. It's personally something I've always wanted to go to and hopefully one day I will manage to be in London the day it is happening but if you are in London on 13th July then head down because you will probably find something amazing there.
Line of Best Fit reported that music TV is set to return to Channel 4 with two new programmes being commissioned for the channel. The first is called 'Smells Like Friday Night' and will be hosted by Rizzle Kicks, comedian Rob Beckett and Vice presenter Billie JD Porter and the other show is 'The Music Show' set to be hosted by Radio 1 Breakfast DJ Nick Grimshaw featuring celebrity and music guests as well as live performances. Not much more information has been released about the formats of the shows or airing dates but it is definitely good to see some music TV being put back on our screens as there is definitely not enough of it out there.
Credits